at Curwensville , 12-28-11 ~
12-29-11





.
Basketball 2011-2012
---

Back to
Back to
ladybisonsports.org
Next - vs. Tyrone
Previous - at Bellefonte
Jayvees ~ 35-32 Win ~
Varsity ~ 57-38 Win ~
---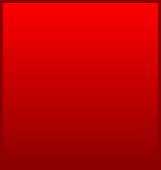 Click
ladybisonsports.org is neither affiliated with nor endorsed by the Clearfield Area School District.
( Full Disclaimer )
---
Click
Click
Click
Click to enlarge
Click to enlarge
Right Click on any of these Progress photos and go to"Properties" to retrieve the Progress' photo code for ordering purposes.

In most cases, their code begins with the letters "IMG".

Progress photos by Jim Butler and from the paper's online photo archive. Purchase 8 x 10 Color Copies HERE .

Back to
Next - vs. Tyrone
Previous - at Bellefonte