vs. Tyrone / St. Joes', 1-4-2012 ~
1-5-12





.
Basketball 2011-2012
---

Back to
Back to
ladybisonsports.org
Next - at Punxsutawney
Previous - at Curwensville
Jayvees over St. Joe's, 52-5 ~
---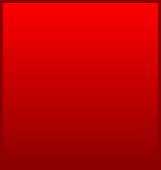 ladybisonsports.org is neither affiliated with nor endorsed by the Clearfield Area School District.
( Full Disclaimer )
---
Click
Click
Click
Click to enlarge
Click
Click
Varsity ~ 47-38 Loss to Tyrone ~
Click to enlarge
Click
Located in Boalsburg, St. Joseph's Academy is the only Catholic High School in Centre County. This is their first year and for now they
field only a JV Squad. Learn more at their website.
Tyrone & St. Joseph's Rosters
Progress photos by Jim Butler and from the paper's online photo archive. Purchase 8 x 10 Color Copies HERE .

Right Click on any of these Progress photos and go to"Properties" to retrieve the Progress' photo code for ordering purposes.

In most cases, their code begins with the letters "IMG".

---