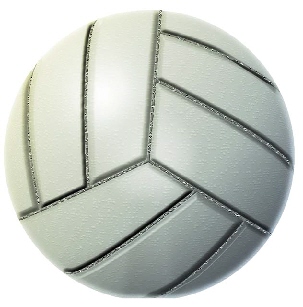 Volleyball - 2014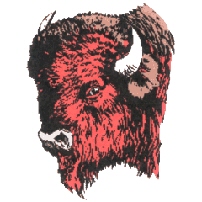 ladybisonsports.org
Home Page
3-2 Home WIN vs. Tyrone, 9-11-14
Click ~
Click ~
Click ~

Online Article
Gluck,
Gluck,
Gluck,
Gluck,
Gluck,
Gluck . . .
G'Game,
G'Game,
G'Game,
G'Game,
G'Game,
G'Game . . .

Jayvee's ~
Varsity ~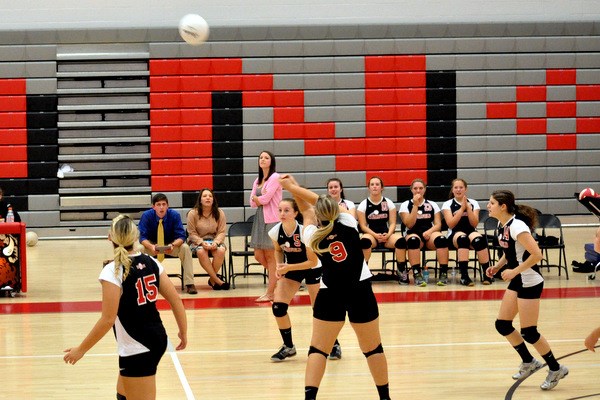 9-13-14




.
ladybisonsports.org is neither affiliated with nor endorsed by the Clearfield Area School District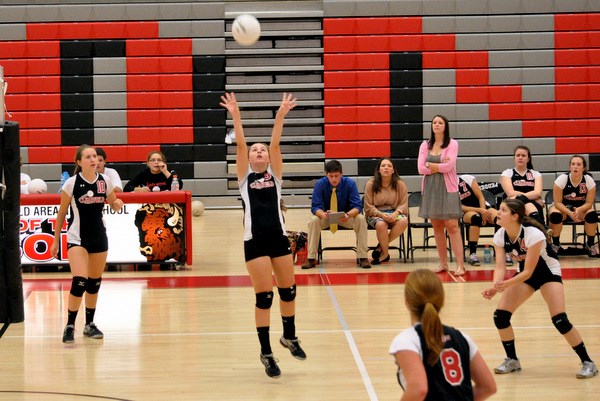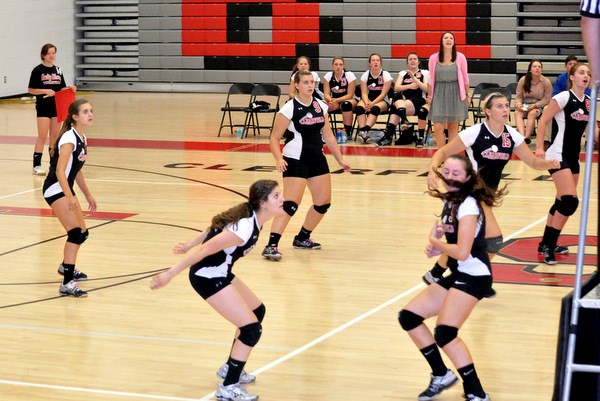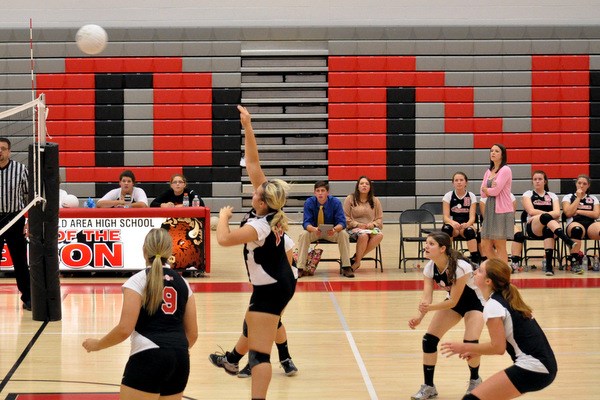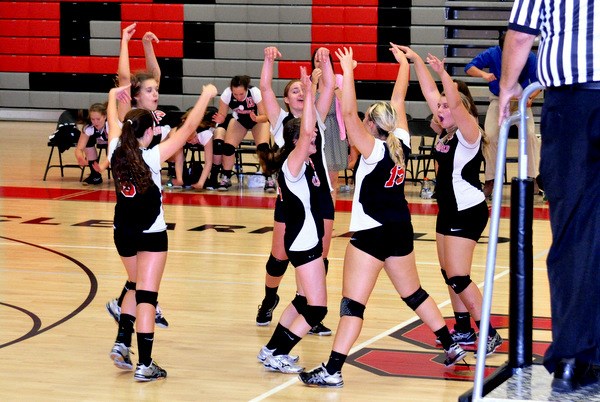 ---

Below Are Color Photos by Jon Christoff and from the paper's online photo archive.

Buy 8 x 10 Color Copies HERE .
Right Click on any of these Progress photos and go to"Properties"to retrieve the Progress' photo code for ordering purposes.
In many cases, their code begins with the letters "IMG". Ignore our code (Vol91114) which precedes theirs


< Clearfield's Olivia Smith and Victoria Ireland go up for a block
during Thursday's game against Tyrone. Victoria led the Lady Bison
with 10 kills while Olivia had a five-point service run.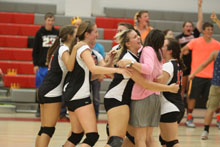 Members of the CHS Volleyball team greet first year head coach >
Sara Clark after topping Tyrone in five sets, the Lady Bison's first
win since 2012.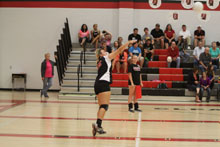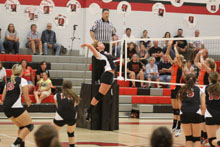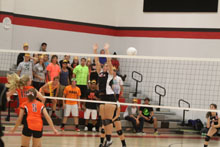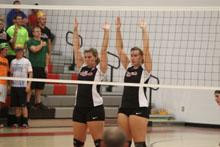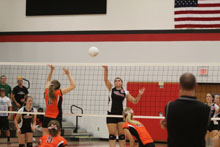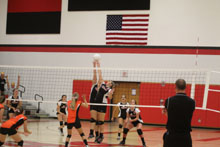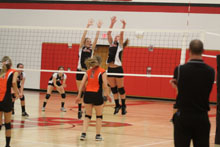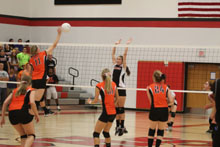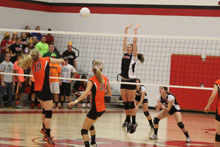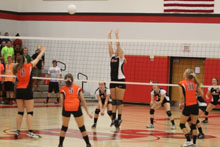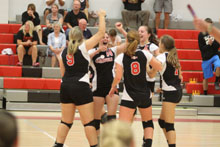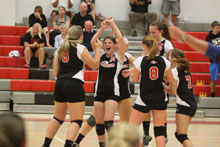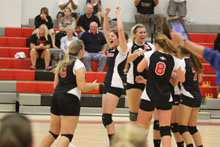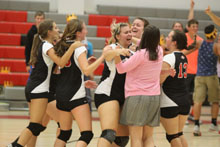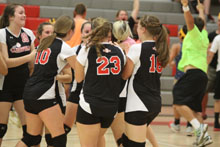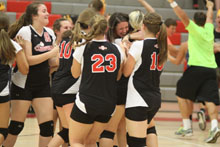 Click ~
Click ~
Click ~
Click ~