9-4-14




.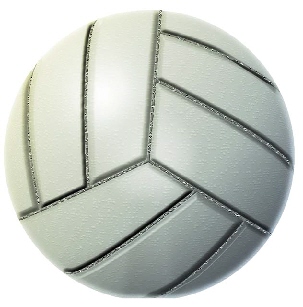 ladybisonsports.org is neither affiliated with nor endorsed by the Clearfield Area School District
Volleyball - 2014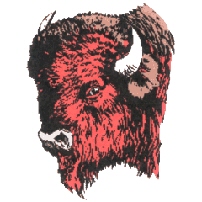 ladybisonsports.org

Home Page
Online Article ~
0-3 Home Loss vs. Central Mountain, 9-3-14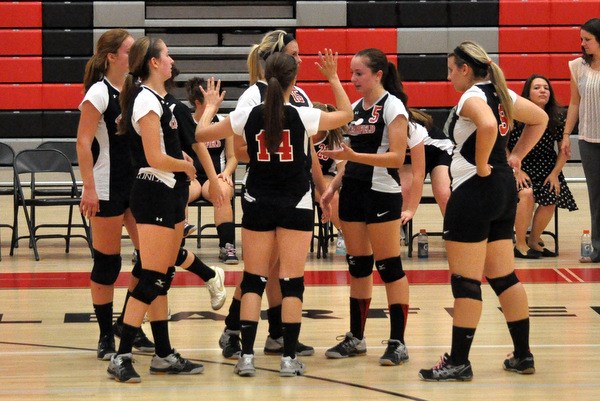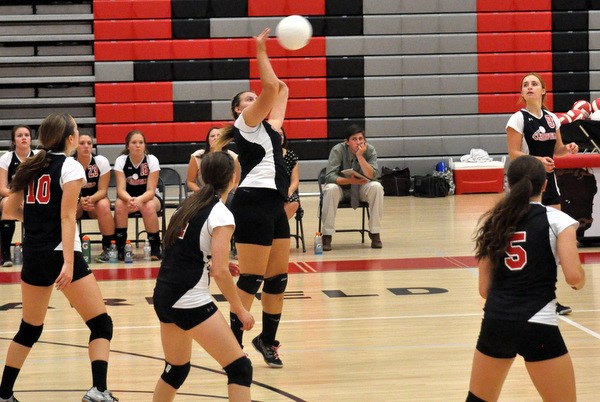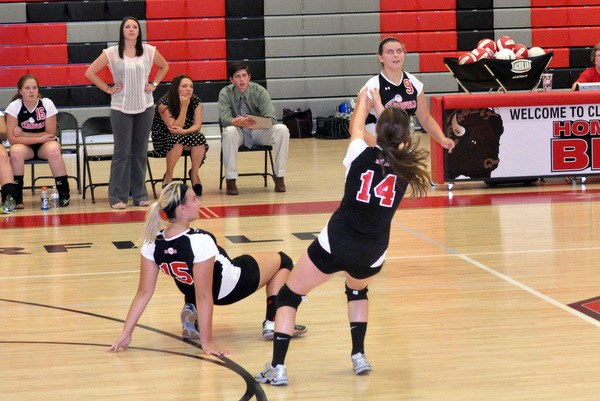 Click ~
Click ~
Click ~
Click ~

Below Are Photos by Jon Christoff and from the paper's online photo archive.

Buy 8 x 10 Color Copies HERE .
Right Click on any of these Progress photos and go to"Properties"to retrieve the Progress' photo code for ordering purposes.
In many cases, their code begins with the letters "IMG". Ignore our code (V9314) which precedes theirs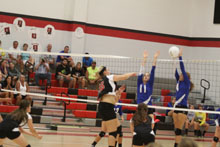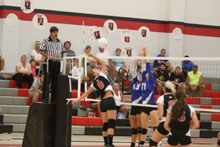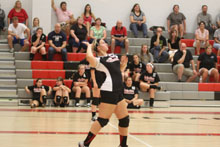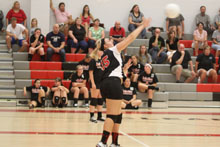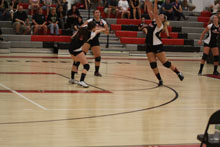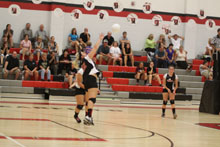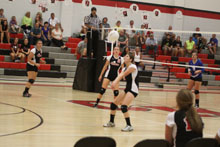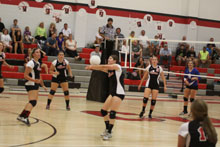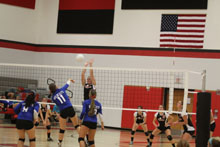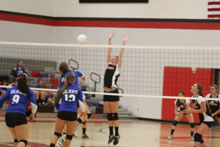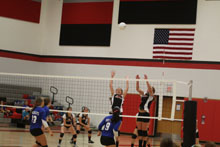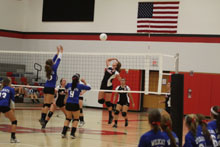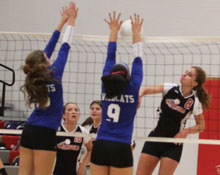 < Clearfield's Sarah Lash, right, hits into a double block attempt by a pair of Central Mountain defenders during
Wednesday night's match. Lash paced the Lady Bison
with four kills, but the Lady Wildcats earned the sweep.

( All Progress Photo by Jon Christoff )
Lady Bison setter Dariann Pastelok looks to tip >
the ball over Central Mountain's Lauren Marasco.