Soccer - 2014
2-2, 2 OT Tie with Bellefonte, 9-8-2014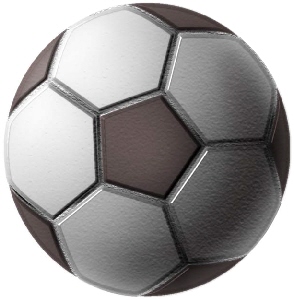 9-10-14






.
ladybisonsports.org is neither affiliated with nor endorsed by the Clearfield Area School District
ladybisonsports.org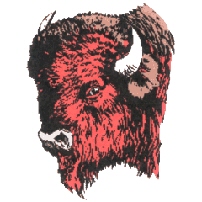 Online Article
Below Are Photos by Rich Murawski and from the paper's online photo archive.

Buy 8 x 10 Color Copies HERE .
Right Click on any of these Progress photos and go to"Properties"to retrieve the Progress' photo code for ordering purposes.
In many cases, their code begins with the letters "IMG". Ignore our code (Soc9914) which precedes theirs



< Clearfield's Tessa Munshower (10) dribbles the ball as Bellefonte's Elle McCartney
(17) and Mara Dreibelbis defend.


( All Progress Photos by Rich Murawski )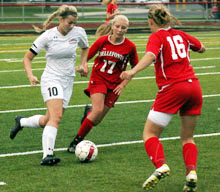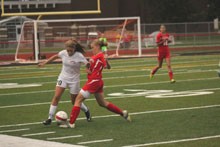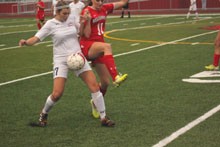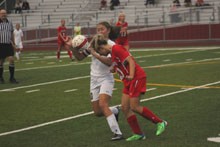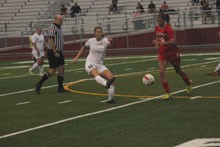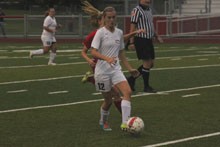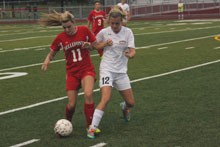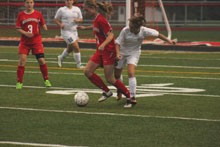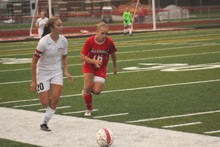 < Clearfield's Brooke Cline battles Bellefonte's Rachel White for the ball during the
first half. Rachel scored a goal for the Lady Raiders in the tie.
Lady Bison Emily Ryan (20) looks for an outlet pass >
as Bellefonte's Mara Dreibelbis gives chase.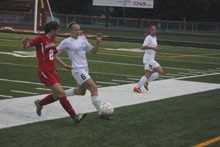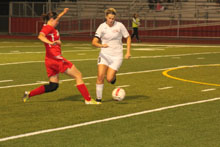 Home Page