7-8-13




.
Clearfield PA Elks Lodge #540 ,
25th Annual High Country Arts Fair, July 7, 2013
In partnership with ladybisonsports.org . . .
Since 1989 the Clearfield PA Elks Lodge has presented their High Country Arts Fair in cooperation with the
Pennsylvania Department of Environmental Resources, the administrator of S.B. Elliott State Park, Penfield PA.
Because the Fair is held on publicly owned land the proceeds must all go toward supporting
non-profit organizations in our area.

Several such organizations do their part in helping the Elks with the Fair each year and a total of Twenty-Six
are presented a distribution of the proceeds at a dinner held each October at the Clearfield Lodge.
Scroll down the page for a list of the benifiting associations.

Some 250 Craft Vendors and Artists also take part in the Fair and help attract the always large crowds.

Our guests are greeted by ( and pay their money to ) PER's Gus Yeager and Barry Swift while being serenaded by Lodge
organist Bob Guarino. Actually the money is paid to Gus & Barry only by those wishing to buy a famous
Clearfield Elks P.E.R. Chicken Dinner - admission to the grounds, browsing the many vendors
and enjoying the musical entertainment is all free of charge.
Guests wait patiently in line at the Hot Sausage booth. Like all of the food stands
at the Fair, this booth is staffed by member Elks, their spouses, their kids and
other community minded area residents.
Some of the crowd that always swarms the grounds . . . .
the afternoon's entertainment was provided by Jerry Schickling and North Country . . . .
Click -
Jerry Schickling and North Country
Website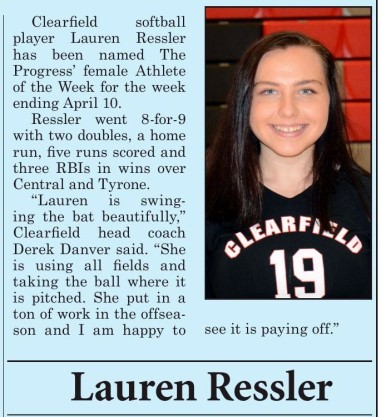 The Clearfield Elks are pleased and proud
to have been visited at the Fair by the
reigning Pennsylvania Alpaca Princess,
Miss Heather Weston of Titusville PA,
a charming and poised young Pennsylvanian.

This was Heather's second consecutive
visit with us.

Pennsylvania Alpaca Association WEBSITE
The "Money Man" Joe Waroquier,
PER, left . . .

. . . and "Chicken Shuttler"
Matt Thompson, right

. . . . calling for back-up . . . .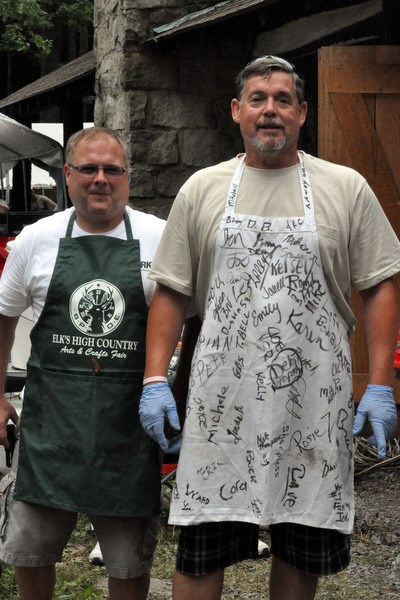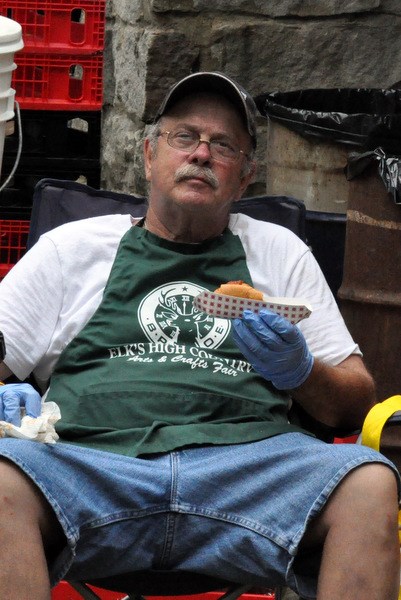 Robin & Batman . . .
Jim Catherman (l) with Steve Livergood (r) in this year's edition of his famed autographed apron.
PER Dave Semelsberger takes a well-deserved
break while sampling some of his own cooking.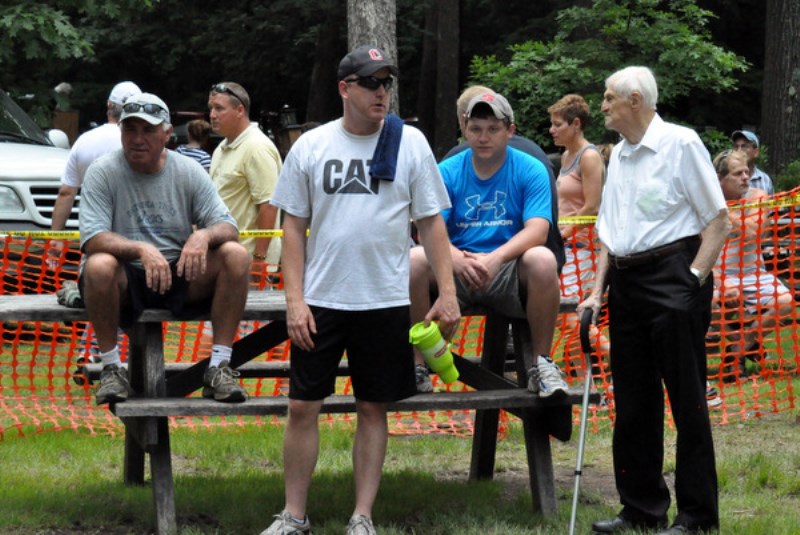 A few of the younger fellers seek the wise counsel of PER Jim Mc Dermott.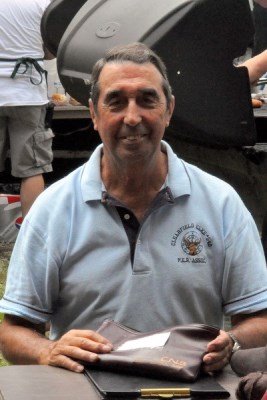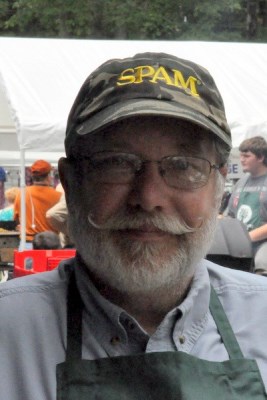 To view a page featuring Clearfield Elks Day at the Community Pool on June 22nd. Go HERE

Click -
Click -
Click - Clearfield Elks 2013 High Country Arts Fair . . .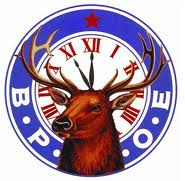 Pictures from ~ Article from ~


American Cancer Society

American Red Cross - Heartland Chapter

Area Agency on Aging

CAHS Band Boosters

CAHS Swim Team

Clearfield Area United Way

Clearfield Arts Studio Theatre Inc

Clearfield Bison Quarterback Club

Clearfield County Crimestoppers

Clearfield Elks Christmas Committee

Clearfield EMS

Clearfield - Lawrence Twp. Airport

Clearfield Ministerium Food Bank
Clearfield Swimming Pool Association

Curwensville Civic Center

G T Waroquier Scholarship Fund

Joseph & Elizabeth Shaw Public Library

Judd Zimmer Scholarship Fund

Marian House

N D Yingling MD Cancer Center

Salvation Army, Clearfield Corps

Society for Handicapped / Disabled Citizens

Special Olympics of Clearfield County

Susquehana Rural Free Clinic

Tagg Team Corporation

Participants - These area charitable and non-profit organizations benefit from the
Clearfield Elks High Country Arts Fair ~
In addition the Clearfield Elks would like to thank the many local companies
that provide manpower and in-kind donations.